Know Where You're Headed
It's my passion to help you find a version of you that lives life with clarity, confident intention and direction.

No matter what unpredictable situations life presents, I want you to know exactly how you want to respond.

We will get you very clear on what you want and unafraid to face the fear and self doubt that so often holds us back.

We will work on a new belief in yourself so that you trust in your ability to create the future you dream about.

You will become the master of your emotions and will be free from worrying about what others think of you.

And when you do this work, life becomes calm, peaceful and inspiring every day!

I've been guiding men on this personal growth journey through a well defined process for many years.
Your masculine strength will be something you know and rely upon as the driving force behind creating a whole new set of circumstances.
We will create a new vision and tap into your inspiration and enthusiasm.
All it requires from you is some very small steps, consistently, to make this vision your new reality.
I have total faith in your ability to do this.
It's the life you are SUPPOSED to be living.
Together, step-by-step, we will reclaim your confidence, plan and declare your direction and take the action necessary to create this new reality in an amazingly short period of time.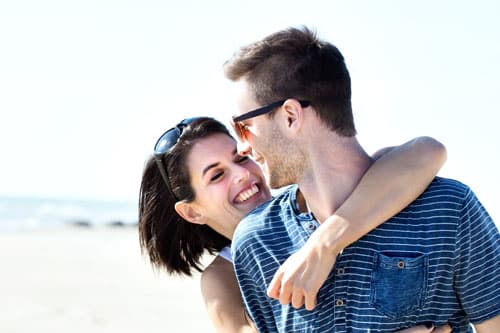 Relationship Dynamics
Learn the real reasons she is unable to explain what is going on with her. This gives you a perspective and a powerful ability you didn't know you have.
Your frustration and anger will subside when you realize the truth. She isn't trying to hurt you. Really. She is trying to protect herself, and she can't explain to you why she is scared and uncertain.
I will teach you:
Why her reactions to you are almost involuntary and how you can change her reactions by showing her more confidence
Why it embarrasses her to admit she wants to feel more masculine strength from you
Why you should STOP trying to get her to talk about it and what to do instead
How to stop "doing" things for brownie points and start "being" different to create natural attraction
How We Lose Ourselves
Discover the real reasons that women are so GOOD at stripping away our confidence and why that makes them angry and anxious. Learn the tricks to getting your mojo back.
Now you're in a spot where the magic has worn off and there's nothing you can do or say that's right. The one committed, romantic partner in your life has you walking on eggshells trying to not screw up. Your confidence is gone.
Don't worry. You're not alone and you WILL get it back.
I will help you:
Understand for the first time why guys fall into this trap and how we get out of it by busting myths about what women want
See how men trade their confidence for female approval – why women hate it – and how to reverse the situation
Adopt a whole new thought process that spikes your confidence with ANY woman and creates instant attraction
Learn to use your calm, deliberate manly mojo to respond with reassuring strength instead of fear
Masculine Leadership
How did we get through childhood without SOMEBODY explaining these concepts to us? What is our role supposed to be? What do women really want?

The sad truth is most of us didn't have a male role model who was prepared to teach us.
I will teach you:
What emotional safety means to a woman and how you'll make her feel safe to be attracted to you again
How YOUR OWN feelings of self-esteem and confidence drastically affect her ability to feel emotional safety and attracted to you
Exactly the kind of masculine (not "macho") energy from you that allows her to feel safe and sexual
Why she craves your masculine desire but is totally turned off by male neediness – and HOW she feels the difference, so you'll never get it wrong again
You Will Get
Understand how you arrived at this point and define how you want to be as a man.

Start positive habits that change your thinking so that you can give love and connect more deeply because you're coming from a place of knowing you're ok and knowing the value that you bring to any relationship.
Learn key skills to handle conflict and discomfort calmly and confidently using empathy and undertsanding rather than being defensive and argumentative. This enables you to connect more deeply and allows trust and love to develop again.
Stop the constant worrying and anxiety and focus on what's really important so you can relax and look forward with enthusiasm again.
Stop giving a f*ck about everything. Remove the negative elements in your life and start doing more of the things you enjoy and that energise you and inspire you.
I would love to help you achieve this.